We are all consuming content at a very high speed because, let's face it, there is nothing else left to do in this lockdown. Once in a while, you might find yourself looking for a new and refreshing web series to cheer up your mood. While we are always looking for variety, we all watch shows to relax and ease our minds. Yes, there are a lot of good and thought-provoking shows out there, but sometimes what we want is a show with a feel-good factor.
7 Best Web Series To Watch For A Good Time
Check out these seven hidden web series and try something different:
Cheesecake
A short series of five episodes explores the lives of a married couple who find themselves in a difficult situation in life and how a dog changes their lives for the better. A simple story with a great dog will instantly make you smile.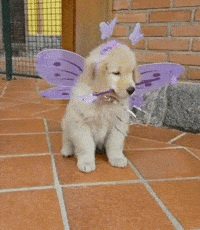 via GIPHY
Where you can watch: MX Player
2by3
A married couple moves in with three college-going boys to save some money. What follows is how they both adjust to each other's routines and manage to live through their days. The couple is trying to reduce their expenses, and the college boys are looking to make some extra cash. This quirky show is sure to give you some laughs.
Where you can watch: YouTube
Operation MBBS
Explore the lives of three students who have just been admitted to a Medical college and how they struggle to find a skeleton to practise their anatomy lessons. This show is nothing like Grey's Anatomy or The Good Doctor, though it is sure to leave you emotional and will give you a reality check about the medical profession. Watch this show now to see the medical world from a student's perspective.
Where you can watch: YouTube
College Romance
How many of you guys have dated since college? I am sure of a lot. Well, then you will undoubtedly relate to this hilarious show, which depicts the lives of three college friends and how they deal with their love lives. The cast goes through their first love, a kiss, and a pool party. This show is based on a Delhi set-up, is very funny, and will keep you laughing throughout.
Where you can watch: YouTube
Brochara
A tale of four guys who work together, help with relationship issues and are always there for each other. What more do you want from your friends? Another short series you can finish while having your evening snacks.
Where you can watch: YouTube
Aafat
A family so full of themselves goes to a marriage bureau to look for a bride for their "Eligible Munda". They meet five girls in the process who are so different from their perception of "eligible marriage material," which gives them a reality check for their mentality. These girls are super relatable and are trying to rise above the conventional barriers for a hilarious show that is a must-watch.
Where you can watch: MX Player
Homecoming
I saved the best for last. Many of our travel plans have been cancelled, and we can't wait to paint the world red. Well, since we all know that this will take some time, watch this short series, which has three seasons where they take you on a journey through South India, the North East, and Rajasthan, respectively. Explore the unexplored with them. This show will make you travel to these unknown places and is sure to give you a major #TravelFeels
Where you can watch: YouTube
Have a look at this article to find your next binge-watchable show.
Are there any other shows which should have made the list?
Do let me know in the comments if there is any other show that I missed out on and should be added to the list. I'll surely try to watch it and add it to my future articles.
Follow itisaditijain for actionable social media tips.
PIN IT!