We usually watch a show if it is trending on social media, if it has numerous memes based on the storyline, or if everyone is just talking about it. Let's face it; there are hardly any shows that you can repeatedly watch without getting bored. There are plenty of shows released every month with excellent concepts. But there are other shows on the market too that are light-hearted, easy on the eyes, and can be binged even while working, so that work gets done efficiently and you also finish must-watch TV shows faster.
7 Top Light-Hearted Must-Watch TV Shows:
Baby Daddy
This show is about a young guy in his twenties whose life is turned upside down when his one-night stand leaves a baby on his doorstep. How he takes care of the baby while trying to manage his career is something you have to see in this show.
Where you can watch: Hulu
Two And A Half Men
Alan moves in with his elder brother Charlie at his Malibu Beach house after his separation from his wife. What was a temporary move becomes permanent as he becomes more lazy and frugal with his life. Watch this hilarious show to see how Charlie and Alan adjust to cohabitation with one another.
Where you can watch: Prime Video
The Big Bang Theory
The lives of four friends who work together at Caltech University are changed when a beautiful girl named Penny comes to California with the hope of becoming an actress and starts living across their flat. What follows is love at first sight for Leonard when he finds out that Penny is his neighbour. This super funny show has the perfect combination of scientific nerdiness, socially awkward conversations, and sweet romance.
Where you can watch: Prime Video
New Girl
Jess Day decides to move in with three guys after her boyfriend cheats on her. How the guys adjust to a free-spirited loving girl living with them who changes their lives for the better is something you will have to see for yourself. It is a joyful tale of bromances and cute love stories.
Where you can watch: Disney+Hotstar
That '70s Show
A group of friends tries to figure out their lives together through adolescence. This show is set in the 1970s, hence the name – That 70's Show. This show has quirky characters, stupid teenagers, and a lot of pot. This series is super fun once you get the hang of it. Also, did I mention it stars young Ashton Kutcher and Mila Kunis with the incredibly talented Laura Prepon?
Where you can watch: Netflix
The Mindy Project
This show stars the hilarious Mindy Kaling, who is an Obstetrician in NYC. She tries to find a balance between her personal and professional lives while trying to find the love of her life with the help of her eccentric co-workers.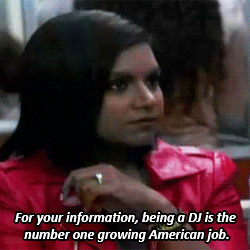 via GIPHY
Where you can watch: Prime Video
Parks And Recreation
Leslie Knope is a mid-level bureaucrat who is a sucker for rules and wants to help anyone and everyone with anything she can. She is the kind of friend everyone wishes for—one who cheers for you, roots for you, and is always there for you. This show is a humorous take on the politics of a small district and how Leslie makes her way through them.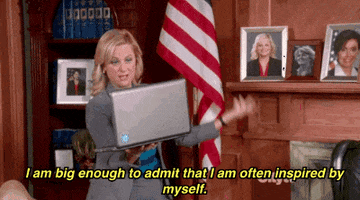 via GIPHY
Where you can watch: Prime Video
You have had your list of must-watch TV Shows sorted for a few months now. Watch these shows and let me know your feedback.
Also, you can let me know if other shows should be binge-watched and I'll try to include them in my next article. Go and have a good laugh now.
Check out my other article on the best web series to watch for a good time.
Have a Happy Binging!!
Follow itisaditijain for actionable social media tips.
PIN IT!