Books help you shape, and books help you imagine. Books help you see the world from a different point of view. Books help you form a perspective. These must-read books are essential to understanding life from a different angle. The books listed in this article are from various genres. Check these out if you are looking for something different to read:
7 Must-Read Books To Get A New Perspective
Karna's Wife – Kavita Kane
We have all read, watched, and rewatched the Mahabharata. It is a story about families, friendship, power, love, and betrayal. Usually, the men are the centre-focus of the story, but how many times have you heard a mythology tale from a female point of view? You won't remember because there aren't many. That's why you should read this book. It narrates the life of Karna–Suryaputra, born to Kunti before her marriage. It is a story from Karna's second wife, Uruvi's, perspective. Read this book to understand the mindset of women in war.
You can buy it here.
The Power of Nunchi – Euny Hong
How many times have you walked into a room, unaware of the vibe, and done or said something awkward or embarrassing? I am guessing a lot. Understanding Nunchi, the South Korean guide to reading the room, is a powerful read to understand the difference between replying and responding. It is a must-read if you want to be more self-aware.
You can buy it here.
What I Know For Sure – Oprah Winfrey
The moment you open this book, you are transported to the world of Winfrey. We all have our moments where we feel like giving up or not trying enough. It is okay to give up but to overcome that is equally satisfying. This book is a straightforward and motivating read, telling you to work towards your goals, and with hard work and determination, nothing can stop you from achieving them.
You can buy it here.
Letting go of the person you used to be – Lama Surya Das
How often are we hung up on our issues? How many times do we think of the past and spend our energy thinking about those hurtful moments? How many times have you thought about letting go of those thoughts and the resentment towards the situation? This book will help you do just that—learn how to let go and move on to your better self.
You can buy it here.
Dongri to Dubai – Hussain Zaidi
The underworld scene, or as it is known, the D-Company has always remained a mystery. This book takes you on a journey through the evolution of the Mumbai Mafia. It includes the stories of Haji Mastan, Varadarajan Mudaliar, Maya Dolas, Manya Surve, Chotta Rajan, Abu Salem, and primarily Dawood. It is a gripping tale that will keep you hooked right from the first page.
You can buy it here.
Harry Potter Series – J.K. Rowling
These are my personal favourites from the list. I know I have no right to judge, but I still can't believe some people haven't read Harry Potter. In the magical world of Hogwarts school, the magic, the game of quidditch, the professors, and the power trio—Harry, Hermione, and Ron—are fighting the Dark Lord, aka Voldemort. The books and the movies both do justice to the series. I can't even stress how good these books are, and no amount of write-up can do justice to them. Read these books to find out how awesome they are.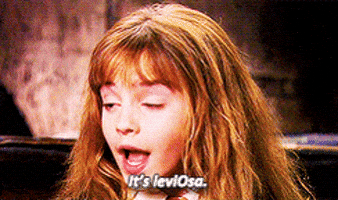 via GIPHY
You can buy it here.
Mills and Boons
The name is enough. Who doesn't love a story that includes a tall, dark, handsome, rich guy and a girl who wants to fulfil her dreams through hard work? The protagonists are total opposites but are drawn towards each other. It may sound cliche, but this is what we all grew up reading and watching in movies. A simple read of a love story where everything falls apart just so that it sticks together forever with a happy ending is what we all want.
Let me know in the comments section if you like my list of must-read books.
And if you have any good reads, do mention them in the comments section, I'll try to read them!
Follow itisaditijain for actionable social media tips.
PIN IT!