We all have some must-have apps on our phones for our everyday needs. Right from social media to OTT platforms. But what about other daily requirements? Do you have apps for them, or is the one you're using the best on the market? If yes, check out this article to see if you are missing anything and if not, check out this article to keep your phone in sync with your daily needs. These are available on the Play Store, and the best part is that these must-have apps are totally free!
7 Must-Have Apps For Your Phone which are totally FREE
Inshorts
Why keep so many news apps on your phone when one app can do everything for you? Who has the time to read full-fledged news in this fast-paced world? We all want to keep ourselves updated with the know-how of the world but don't have enough time. That's where shorts come into the picture. This app gives you not only local news but news from all over the world and also summarises it for you in 3–4 meaningful sentences.
via Jimmy the Bull on GIPHY
You can download the Android version here.
Grammarly Keyboard
We all have our work emails configured on our phones. We all continuously text each other all the time. Though auto-correct helps you with the spelling, you still need to keep your grammar in check. You know there are grammar Nazis out there. You don't want to give them a field day with your silly mistakes. Install this app and get rid of this tension once and for all. It is an excellent app for grammar-checking and proofreading emails, blogs, and social media posts.
You can download the Android version here.
Presently
We are all so busy in our lives that we don't think about the little moments that make our everyday special. We forget to acknowledge their presence in our lives. We fail to say thanks for the little things that matter. That's where Presently comes in. This app is a gratitude journal. Set an alarm for yourself so that you can make a note of the things that you are grateful for. It can be as simple as opening the door for an elderly person or getting the last slice of pizza. Start keeping a journal so that whenever you look back, you can see all the things that you were thankful for.
You can download the Android version here.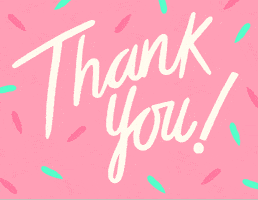 Quinsta
Now, who doesn't want their Instagram profile to have the best hashtags? I am guessing no one. You want the right hashtags for your profile picture, your blog, or your business profile. This app helps you do just that and much more. Right from bios to captions to grids. This app has everything covered. Use this app to up your Instagram game.
You can download the Android version here.
21-Day challenge
It is said that it takes 21 days to form a habit. The first 21 days are the toughest because that's the start of something. You have to convince yourself to do things that you don't want to. Once the 21 days are over, you somehow get in the groove and start doing things on your own. This app gives you small challenges, like how to keep yourself organised. This app breaks the challenge into daily manageable tasks that are possible for everyone.
You can download the Android version here.
Google Fit
Have you ever noticed how many steps you take in a day? People who have Fitbits know about this, but what about the people who don't? Google Fit is perfect for you, then! Install this app and enter your target height and weight. Just keep your phone close to you while walking, and this app will do the rest for you. Notice how many steps you take and how many more you are capable of.
You can download the Android version here.
Telegram
You may have heard about it, but you don't know its power. Telegram is a great way to make contacts in a community. There are channels (groups) you can join for anything that you need—digital marketing, blogging, sharing markets—you name it, and they have it. Just post your queries in the group, and someone will always help you out. The app has secret chats, the ability to edit previously sent messages, and much more. Just explore this app once, and you will not regret it.
You can download the Android version here.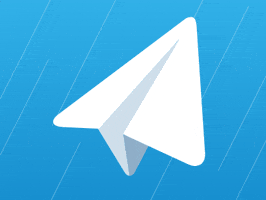 via GIPHY
Is there an app that I missed out on? Do let me know in the comments section.
Follow itisaditijain for actionable social media tips.
PIN IT!